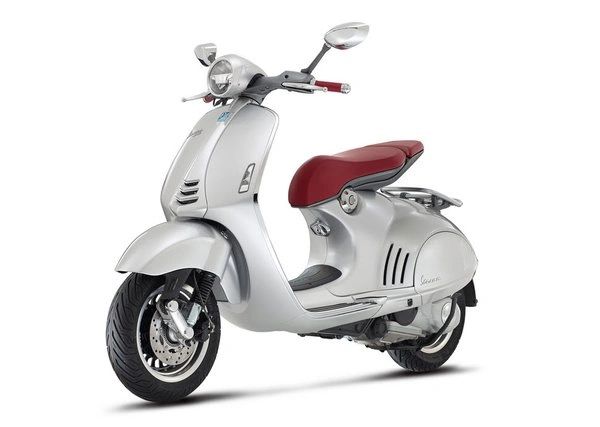 784/B Metallic Gray
ScooterPaint.com offers Factory Matched
784/B Metallic Gray
Vespa Touch Up Paint in 2-Tip Paint Pens - Half oz. Jars - 2 oz. Jars - Aerosols - Half Pints - Pints & Quarts
CLEARCOAT IS A MANDATORY PART OF THE PROCESS
. If you choose to skip it you may not achieve desired color match results. Primer may be required if the scratch reaches the metal surface.
Accessories included in the
Complete Repair Kit
are 3 prep wipes - 3M sandpaper combo pack - tack cloth for cleaning - 3M masking tape and latex gloves.
---
Only Paint Pens and Half oz. Jars available for International Orders.
Select International shipping charge for Outside the U.S.A and Canada
The professional packaged paints (Half Pints, Pints and Quarts) should be applied by a professional painter under a controlled environment. The color has been reduced to spraying viscosity approximately 1:1
If you have any questions about Aviator Gray or which color is on your scooter please send an email to info@scooterpaint.com - For more color information - please click on the icon below.